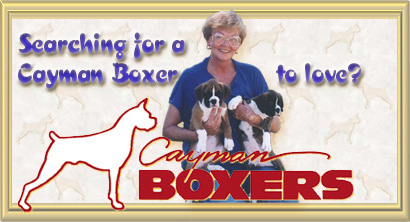 I continually get inquiries from people looking to add a Cayman Boxer to their home. Many times I don't know anything about the person asking, and I screen potential puppy buyers carefully! Filling this out will help you (and me) find the best Cayman Boxer for your needs!
Please Note:

Puppies Listed may have already been placed PRIOR to your inquiry. I do not guarantee having pups available that are listed on my site.

Thank you for taking the time to give me information about you and your search
for the right Cayman Boxer! Hit "Submit," and you'll see a review of your information at the bottom of the next page, a service provided by Freedpage. You will need to hit your "Back" button to return to this page, then click the back button below to return to my "Litters" page.

Thank you for visiting my website and considering adding a Cayman Boxer to your life!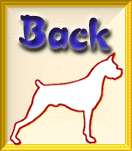 ---