OFA
August 2, 1987-March 8, 1994

Sire: Ch Rusric's Vagabond Prince
Dam: Ch El Sirrah's Cayman Gold, DOM OFA
Anyone who ever met "Rudy" ringside knew he was a pistol! Fiery red, full of life and enthusiasm, this boy could show!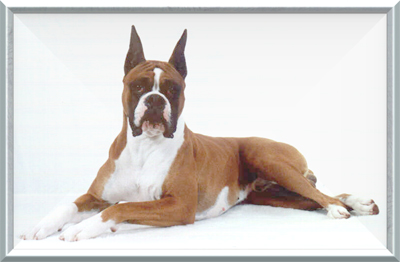 Well, they say the apple doesn't fall far from the tree. Whenever I look at my Rider's son, Ch TL Cadence Easy Rider, "Eli," I can see my "WuuWuu". Rudy is Eli's greatgranddaddy ... and the similarities between the two is striking, don't you think?
Eli has two champion children, Ch TBR's Champagne Wishes and Ch TBR's Uncork the Magic.