Some very special friends were on hand to wish a very special Boxer a wonderful 11th birthday!
June 10, 1989-September 20, 2000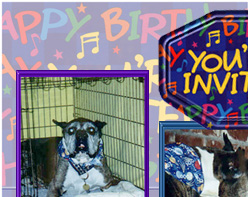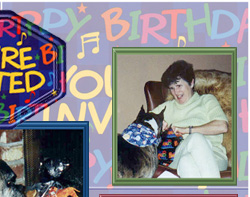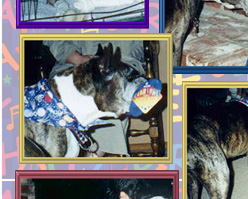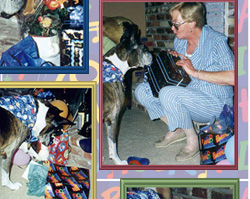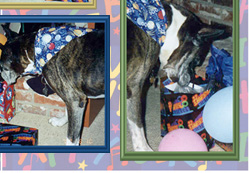 Scott stayed up late (way past an ol' man's bedtime), tried to taste all the goodies on the coffee table, and enjoyed the undivided and unlimited attention of people there just for him (and isn't that every Boxer's dream-come-true?!?). Sydney prepared a wonderful dinner and afterwards, we all gathered in the livingroom to watch a happy boy open presents, chew toys, gnaw on rawhide bones and eat cookies. All had a wonderful time ... and Scott slept the entire next day (afterall, the party didn't break up until 1am!).